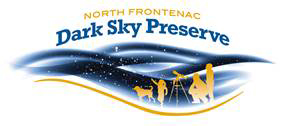 2017 Events at the North Frontenac Star Gazing Pad
The following events are taking place at the North Frontenac Star Gazing Pad at 5816 Road 506 between Plevna and Fernleigh. Check NorthFrontenac.com events calendar for event updates. Events begin at sunset.
May 20 & 21
Jupiter rising. Spring constellations and "The Realm of Galaxies"
June 3 
Gibbous Moon near Jupiter. 2 Moon shadows on Jupiter at 10:22PM. Lunar mountains and craters up close.
July 22
Summer constellations. Jupiter. Saturn! Summer Milky Way.
August 12
Perseid Meteor Shower! Despite the presence of Moonlight, a meteor per minute could be visible. Summer Milky Way.
September 16
Last chance to see Saturn, its rings and moons this year. Spotting Uranus with the naked eye is a distinct possibility. We'll show you how.
October 14
The autumn sky. Second chance to see Uranus unaided. Our nearest major galaxy, the Andromeda Galaxy, well-placed.
Contact Corey Klatt, Manager of Community Development for more information.
recreation@northfrontenac.ca, 613-479-2231x233
www.northfrontenac.com/dark-sky-preserve.html