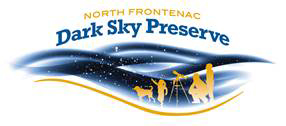 2019 Events at the North Frontenac Star Gazing Pad
The following events are taking place at the North Frontenac Star Gazing Pad at 5816 Road 506 between Plevna and Fernleigh. Check NorthFrontenac.com events calendar for event updates. Events begin at sunset.
May 11: (International Astronomy Day) Theme: Our Moon, its history, topography and behavior. Also last call for Mars in the evening sky this year.
June 1: Theme: Galaxies. A trek through the Virgo/Coma galaxy cluster. Also, Jupiter comes calling.
July 6: Theme: Summer and Circumpolar Constellations. Also, watch Ganymede disappear behind Jupiter from 23:03-23:14.
August 3 & 4: Theme: Jupiter and Saturn. How many of their moons can we see? Also, thin crescent Moon in the early evening features earthshine, "the Old Moon in the New Moon's Arms".
August 31 & September 1: Theme: Star Names and Meanings. Many star names have Arabic origins and because this weekend marks the beginning of the Islamic New Year, the topic seems appropriate. Also, the Great Red Spot on Jupiter is visible all evening on the 31st.
October 5: Theme: Return to the Moons. Our Moon 2 degrees from Saturn. The Lunar X feature is visible. Jupiter's moon Io ducks behind its parent at 19:29, reappears darkly on the planet's eastern limb at 21:43 (difficult) and pops out of Jupiter's shadow at 22:54. Saturn well placed for spotting its moons.
October 26: Theme: Sisters, Half-Sisters and the Crab. The star clusters Pleiades and Hyades plus the Crab Nebula are prime attractions in the rising constellation Taurus. Also, last call for Saturn. Uranus may be visible without optical aid.
Contact Corey Klatt, Manager of Community Development for more information.
recreation@northfrontenac.ca, 613-479-2231x233
www.northfrontenac.com/dark-sky-preserve.html